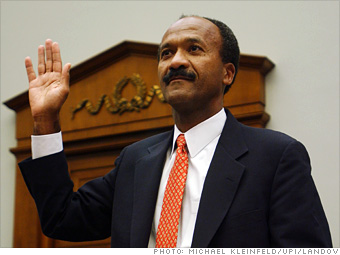 From AP:
WASHINGTON (AP) — A Republican lawmaker is accusing the former chief executive of mortgage finance company Fannie Mae of being dishonest in testimony before Congress about discounts he received on his home loan.
Rep. Darrell Issa of California released documents Wednesday that he said showed former Fannie CEO Franklin Raines received special treatment in 2003 when he refinanced with Countrywide Financial Corp.
Countrywide, a lender at the center of the mortgage meltdown, was sold to Bank of America Corp. last year and has been the focus of allegations that it gave favorable loan terms to lawmakers and other key officials in Washington.
Read more
....